Substation Projects
Kelvin Power provide a complete substation design package from initial site surveys through to 'as built' documentation.
Our in-house expertise includes land surveyors, civil, structural and electrical engineers, 3D modelling, quantity surveyors and project managers.
We have extensive experience in working with and managing other specialist companies such as earthing and protection engineers, environmental scientists and architects.
Kelvin Power can therefore deliver a comprehensive substation package.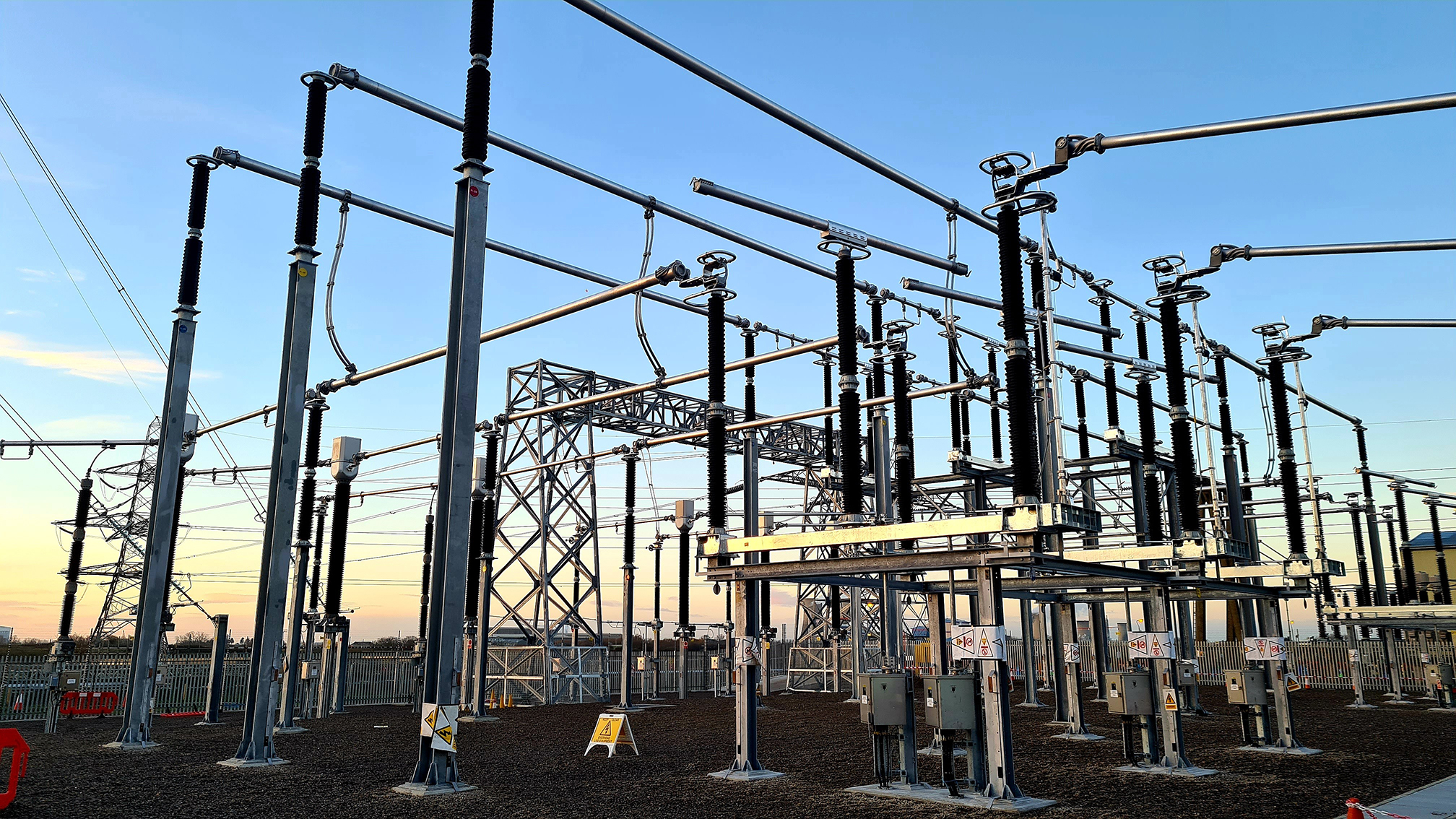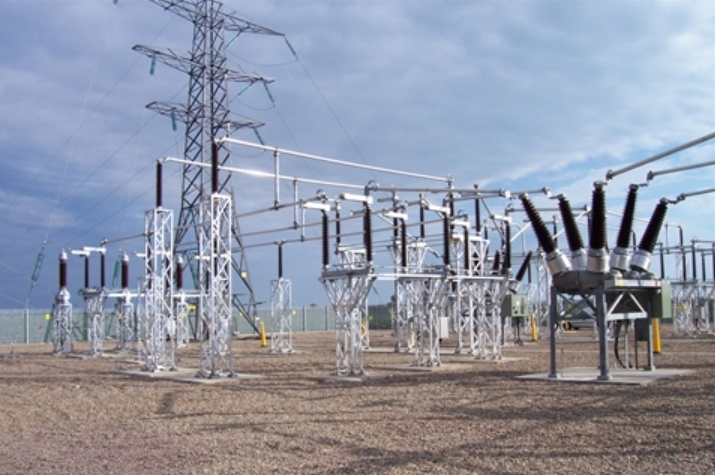 Layouts / Primary Design
Kelvin Power are able to provide the best possible HV design solutions in a time efficient, cost effective and professional manner.
The HV Layout department within Kelvin Power has the ability to turn a basic Single line diagram (SLD) or engineers design brief into a full blown detailed layout design. Kelvin Power have an experienced HV design team comprising of designers with TP141 qualified status through to Electrical Technicians with team members having worked in the industry for over 30 years, covering all voltage levels from 11 to 400kV in both the UK and overseas projects.
The extensive experience of our layout team means that they play a key role in project development at the pre planning stage with the development and provision of layout drawings required for planning applications.
We are highly experienced in laying out both AIS (Air insulated Switchgear) and GIS (Gas insulated Switchgear) substations and are fully conversant with the relevant NGTS's, British Standards and applicable DNO standards for substation design. All aspects of electrical and safety clearances are considered in our designs to provide a safe and maintainable system.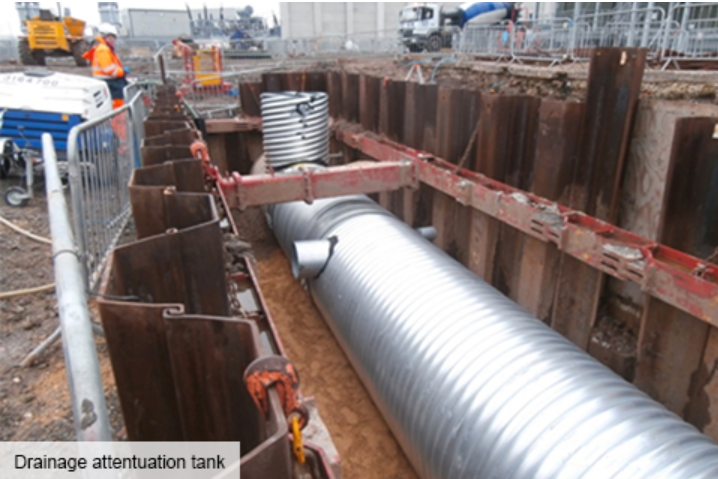 Civil Design
The Kelvin Power in-house Civil Design Team consists of Chartered and Incorporated Engineers along with experienced Project Managers and Designers. We are able to cover all aspects of civil design on a substation project and have a wealth of experience on a wide range of projects.
We utilise the latest software and employ experienced staff (including TP 141 accredited and Chartered Engineers) to ensure our clients receive the highest quality of service at all times. As we undertake our design work in-house, with close cooperation between specialist teams (Structural, Civil, Electrical and Legal) we are able to offer a unique and comprehensive service relating to substations.
We can offer integrated designs taking into account all the diverse substation site disciplines. Safety is embedded into our designs as we follow a strict designer's risk assessment. We are also aware of the changing CDM regulations in this regard. We have the ability to verify designs with qualified and experienced staff allowing us to produce the right result first time.
All of our staff keep up to date with current design standards and have in depth knowledge of Euro Codes, British Standards and Specifications, National Grid and many DNO standards. We also have the ability to develop bespoke designs to meet individual client requirements.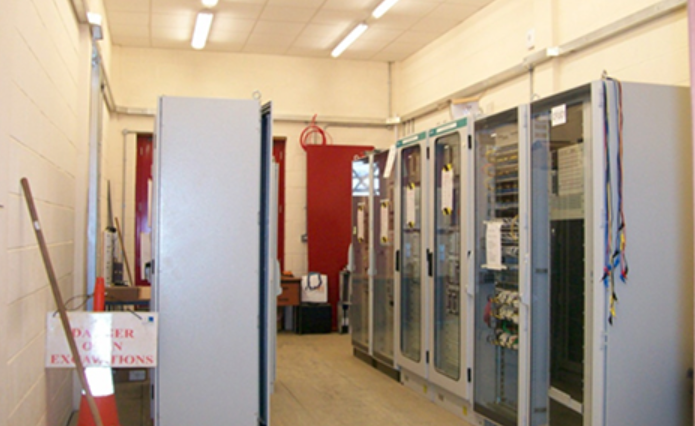 Building and Substation Services
Kelvin Power provide a design service for substation low voltage auxiliary systems and building services. These services are essential to maintain the effective operation of transmission and distribution substations. Based on extensive project experience, design solutions compliant with UK National Grid specifications, DNO specifications and client bespoke requirements are all offered by Kelvin Power Consultants.
The multi-disciplinary structure of Kelvin Power facilitates a team approach to the overall project design process involving close cooperation between designers in Electrical, Civil, Structural and Survey disciplines. This approach is mutually beneficial to all design disciplines and assists significantly in delivering a coordinated and optimised design solution.
Kelvin Power Consultants can utilise the latest design software for lighting design and low voltage distribution design compliant with BS 7671 (IET Wiring Regulations).
We are able to draw on our considerable experience gained in the design of building and substation auxiliary services on projects of diverse size and complexity to deliver cost effective solutions to meet client expectations.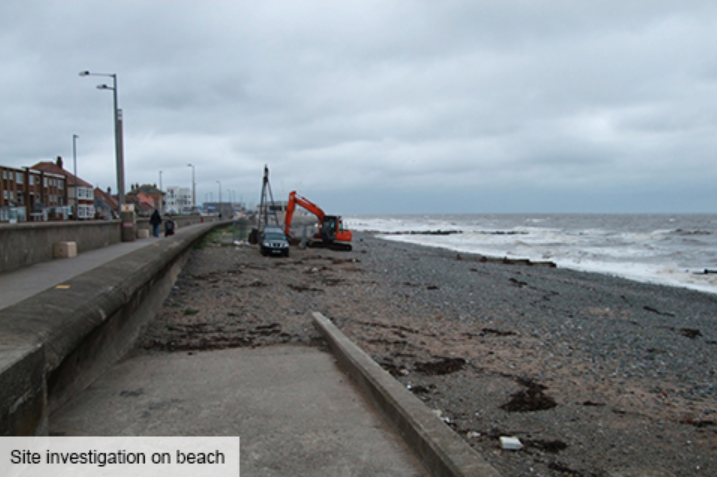 Surveys and Ground Investigation
All of the Kelvin Power surveyors are experienced substation designers and as such are aware of the data required for the design process and the hazards to be considered whilst working within a live substation.

We are able to source sub-contractors with specific experience and health and safety qualifications to work within live substations.

We operate an approved supplier database and our procurement process is streamlined to ensure that we can quickly arrange for such surveys and ground investigation. This is seen as a very valuable service for our clients involved in large scale energy projects where services need to be procured as quickly as possible.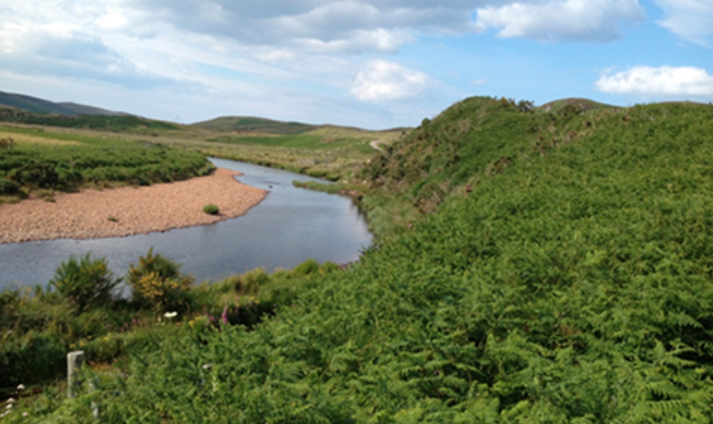 Flood Risk
To complement Kelvin Power substation design capability we also offer a variety of Flood Risk services for new and existing substations. Our inhouse staff have significant flood risk experience extending over 15 years and have worked on many successful projects throughout the UK. We are fully conversant with the latest government Flood Risk and NG/DNO standards and work closely with the following approving bodies:
– Environment Agency (EA)
– Natural Resources Wales (NRW)
– Scottish Environment Protection Agency (SEPA)
– Internal Drainage Boards
– Local Authorities
The services we offer in relation to flood risk on substations are as follows: –
– Pre-Planning Guidance
– Flood Risk Assessments
– River Modelling and Flood Plain Mapping
– Flood Plain Compensation and Earthworks
– Design of Flood Defence Schemes to new and existing substations
– Topographical surveys
– Ground investigations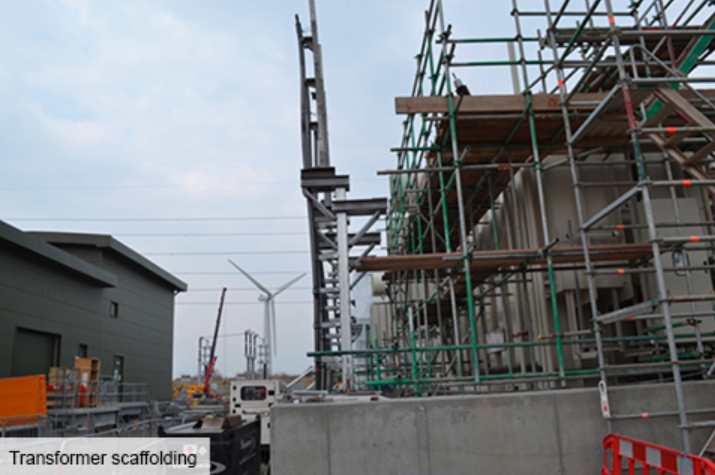 Temporary Works Design
Kelvin Power have experienced Engineers who are able to complete a wide range of efficient and innovative temporary works designs as follows:
– Piling Matts and Crane Pads
– Trench shoring
– Sheet piling
– Service protection
– Temporary access roads
– Temporary drainage
– Suspended formwork
– Scaffolding
– Installation (transformers etc)